Accident Types
Personal Injuries can result from a number of different types of Accidents. Although most injuries result from Automobile, Slip and Fall, and Work-related Accidents, many people suffer from severe injuries caused by Cycling, Boating, or Pedestrian accidents. As physicians who are experienced in the management of accident injuries, the accident injury doctors at DFW Injury Clinic can provide you with the best possible treatment for your injuries.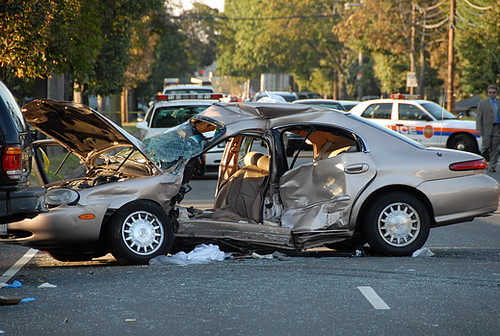 Types of accidents include:
Auto Accidents
Car Accidents
Slip & Fall Accidents
Work Accidents
Boating Accidents
Motorcycle Accidents
Cycling Accidents
Pedestrian Accidents
If you have been injured as a result of an accident, you may be able to receive compensation for your pain and suffering as well as medical costs and loss of income during and after your recovery period.  If you, or someone you know, have been injured in an accident, please call
DFW Injury Clinic
immediately at
214-DFW-9111.
Auto Accidents:
Auto accidents is a general term used to describe any accident in which a vehicle is involved and can therefore involve a motorcycle, car, truck, train, moped, scooter, skateboard, or bicycle. An auto accident injury can dramatically alter your life and auto accidents, even at slow speeds, can have serious impacts on people, and may result in such injuries as whiplash, brain damage, broken bones, and spinal cord injuries. These auto accident injuries may have lifelong effects which may require ongoing medical treatment.
Car Accidents:
DFW Metroplex can be a challenging place to drive and unfortunately there are many car accidents in every hour. Rear-end, front-end and side impact collisions all produce a unique set of problems and injuries that can dramatically alter people's lives. Injuries may produce immediate pain, however, in many cases symptoms may be delayed for days or weeks following an accident. Let the accident specialists at the DFW Injury Clinic evaluate your injuries today so that you can receive immediate care and reduce your future pain and suffering.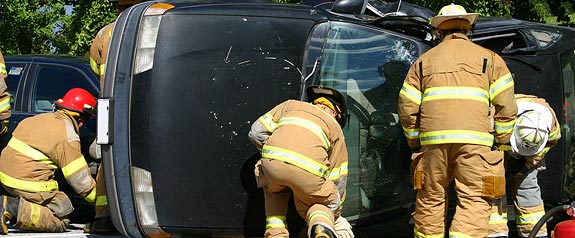 Slip & Fall Accidents:
Slip and fall accidents can occur at anytime to anyone. Property owners, such as grocery stores, department stores, or home-improvement stores, have a responsibility to provide a safe environment, free of slip, trip and fall dangerous conditions. These premises owners must properly warn visitors of potential slippery conditions or hazards on their premises. If they fail to either warn or protect people from these slippery conditions, then they may be held responsible for the slip, trip and fall accident.
Work Accidents:
An employee working in a warehouse, an office environment, or on a high-rise construction site, can all suffer work accidents and injuries on the job or in the work place. Similarly, a customer may also be seriously injured when they are on the property of a business or company, or if they are merely passing by a construction work site and a piece of equipment or material injures a passerby. While most employees are required to bring a worker's compensation claim for any injuries they suffered – patrons, customers and pedestrians who suffer injuries on or nearby these work sites may be able to bring a civil claim for any worksite accident injuries they have suffered. Two of the most common work-place accidents are slip, trip and fall accidents as well as falling accidents, such as objects falling off a shelf.
Boating Accidents:
Boating can be a fun-filled, family activity, but when boating accidents occur, you and your loved ones can suffer serious injuries. After an accident, you will need time to recover and focus on getting back to work.
Motorcycle Accidents:
All motorcycle riders believe that they will never be involved in a motorcycle accident, however, for the past decade, motorcycle fatalities and accidents have been increasing. One of the major causes of these accidents are automobile drivers who fail to look for motorcycles on the road – as they expect to see larger motor vehicles – or they act in a negligent manner by switching lanes without looking for motorcycle riders or following too closely behind a motorcyclist, and ultimately the motorcycle rider may be injured.
Cycling Accidents:
As cycling becomes more and more popular, the number of bicycle-related accident reports continue to rise. As a result, riding a bike can be very dangerous. Most bicycle accidents can be averted by safe driving practices; however, a driver's negligence on the road can leave a cyclist with serious injuries.
Pedestrian Accidents:
In most legal cases, pedestrians are never at fault. Drivers are required to abide by safety regulations and maintain awareness of all pedestrians. Because pedestrians are vulnerable and entitled to utilize the street as much as vehicles, drivers must yield to pedestrians. If you are struck by a moving vehicle while walking or crossing the street, you may be entitled to receive compensation. If you, or someone you know, have been injured as a pedestrian, please call us immediately at 214-DFW-9111.
Selecting the right Personal Injury Specialist / Clinic can make a dramatic difference in how you recover from your accident injuries. We are dedicated to helping you to best manage your Personal Injuries and your Legal Case. Regardless of how you were injured, in a car accident, a slip and fall accident, a work accident, or any other type of accident, we can help!
Our Accident Injury Doctors are available to answer your questions and can see you immediately. We may even be able to provide you with transportation if necessary. We have successfully helped many other injured patients in DFW metroplex; let us help you.