If you have been injured in a Car Accident, Slip & Fall, Work Accident, or any other type of accident, call us today and we will help you get the best treatment for your injuries. We have four convenient locations in Dallas, Fort Worth, Arlington and Mesquite, and you can schedule a complimentary consultation with one of our experienced Accident Injury Doctors today.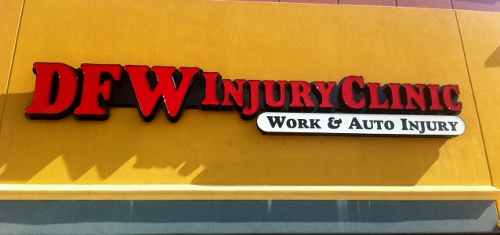 Remember, there are NO out of pocket expenses for you.
The experienced team at DFW Injury Clinics and Texas Workers' Rehab includes doctors that have been treating Accident Injuries for many years. They will design a treatment plan for you that will help you best recover from your injuries. If you need legal help, we can refer you to one of the experienced Personal Injury Attorneys we work with.
Our Clinics are staffed by medical doctors, chiropractors, medical assistants and a staff of technicians who have the expertise to care for your injuries.
For all accident type victims, we offer free consultations, free transportation, bilingual services, attorney referrals upon request, and a wide range of medical and chiropractic services designed to provide you with a complete treatment program in one convenient location.